Beatrix-Concession
Feasibility of hard coal mining or coal utilization in the Netherlands Beatrix Concession
n context of the revaluation of Dutch hard-coal deposits, a technical mine planning for the Beatrix concession has been carried out. Starting with the construction of a 3D-deposit model, the underground mine layout, including main and entry roadways, working panels and the mine infrastructure, was designed – with the focus on state-of-art well-engineered mining equipment and mining methods.
The hard-coal seams with 1-1,4m thickness will be mined in single-seam-mining by using automated plough systems. The mine consists of 14 longwall panels with lengths between 2000 and 4000m, each with a face length of 350m. The low mining depth allows roof bolts as sole roof support for all roadways.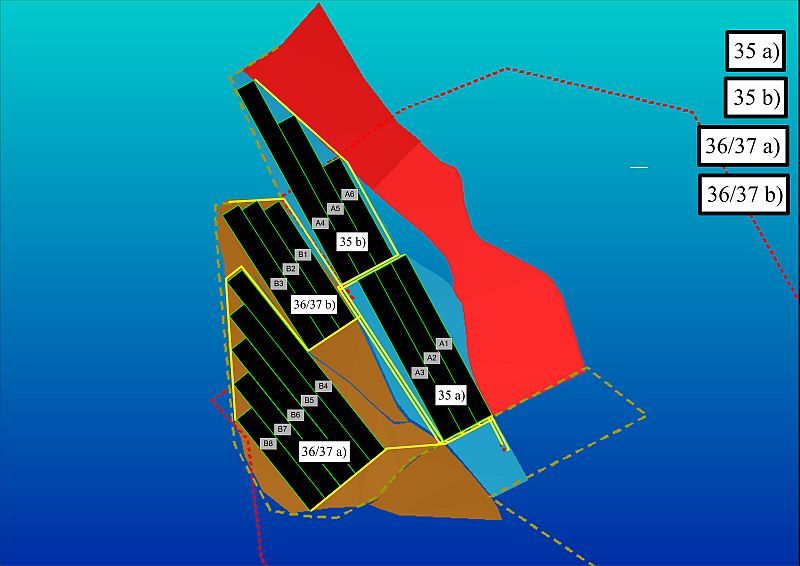 Based on this scenario, the surface facilities of the planned hard-coal mine and possible marketing and distribution channels have been evaluated in follow-up studies. The actual condition of 2 existing shafts of a former mine in the concession, which never went into production, has not yet been inspected. A detailed analysis regarding the expenditures of time and costs of a re-use of the shafts will be carried out in 2008.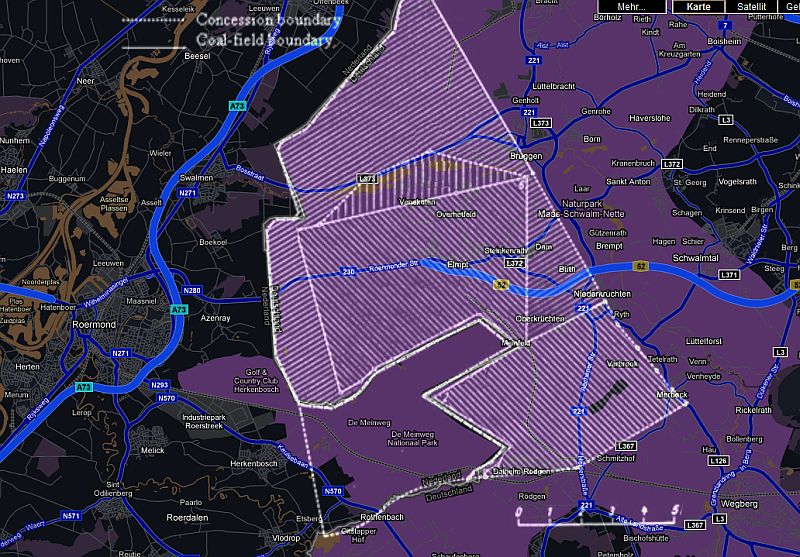 Furthermore an optimization of both the underground roadway layout and the panel design as well as an alternative mine planning basing on the Room & Pillar mining method was considered.