GTP-A
Geometrical-Technical Planning System for Rock Support
For many years the DSK AG has been utilizing CAE-workstations on their mine sites for the planning of machine-, ventilation- and electrical engineering. Based on geometrical data of the mine workings as well as general deposit information the engineer carried out the technical mine planning.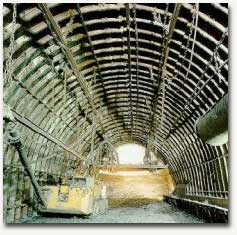 The Geometrical-Technical Planning System for Rock Support (GTP-A) is a new development for technical roadways planning which provides several possibilities:
Projection of the roadway convergence
Dimensioning of rock support accordant
dOptimization of road heading
Dimensioning of rock bolts
Development of alternative options
Exchange of the results of the planning with other specialist departments
The overall goal of the project is to optimize the planning of rock support in the mine, to increase interaction with other specialist departments and thereby to increase the efficiency of the planning stage.
Connecting GTP-A to SAP R/3 even offers the possibility to create bills of material. Additionally, the user is provided with information about the costs and is thereby improving the option from an economic point of view.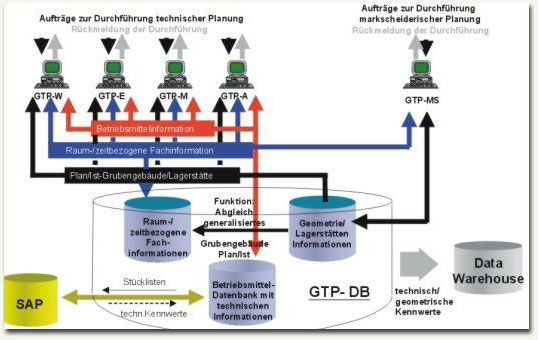 In collaboration with DMT in Essen, RAG Informatik in Gelsenkirchen and X-Graphic GmbH the Institute of Mining Engineering I the CAE-workstation "Rock Support Technology" was developed.