Know Risc
Development of a universal method for risk assessment in small or big mining companies
Companies are bound by the amendment of the occupational health and safety act and federal mining regulations to determine and evaluate dangers foresighted and take safety measures. Especially small or middle sized mining companies have difficulties in the implementation of "preventive risk assessment".
Within the research project "Design of an universal method for occupational safety management" promoted by the technology programme for mining, opportunities are sought to support companies in executing risk assessments.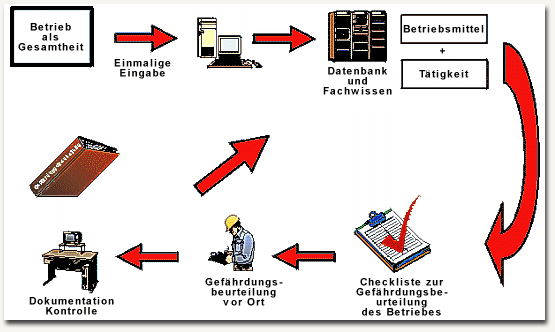 The objective of the project is the development of a software which supports companies to carry out their legal duties in an user-friendly way.
Software requirements:
Low project outlay
Practicability
Plausibility
Use of KNOW RISC in small and middle sized companies in the following sectors:
Production
Processing
Workshop
Administration