Support of underground mining relics
Support of underground mining relics – Oftentimes, the disposal of combustion residues is unsettled. Landfilling is for financial reasons and reasons of land use not ecologically and economically.
In extraction areas of old underground mining operations unstable openings can exist which break down and transmit to the surface. These, so called cave-ins, are a hazard for people, animals and environment.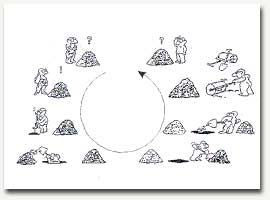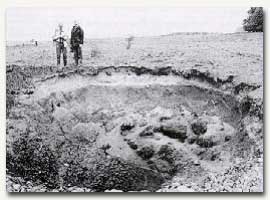 Cave-ins can be avoided by filling the underground opening directly after the raw material production (stowing). The production of stowing material is not an option due to reasons concerning land and use environmental impact. In this case a displacement of the cave- in problem occurs.
For a mine operator and a power plant operator the Institute of Mining Engineering I has developed a concept for the stowing of unstable excavation cavities. In this concept the underground openings will be filled with fluidized bed ashes.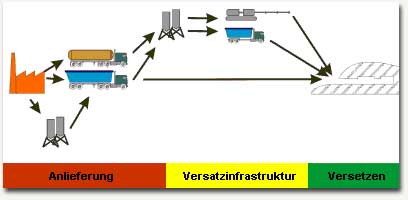 The planning comprise the fields of stowing material delivery, stowing infrastructure and stowing, the transport procedures (delivery) of the stowing material were rated and selected according to the following criteria: fuel consumption, exhaust gases and noise.
The planned stowing infrastructure was integrated into the existing underground mining operation, so that the land using was minimized and the landscape was changed not sustainable. Related to the opening form, stowing procedures were developed and rated.