Research Group on Mining Engineering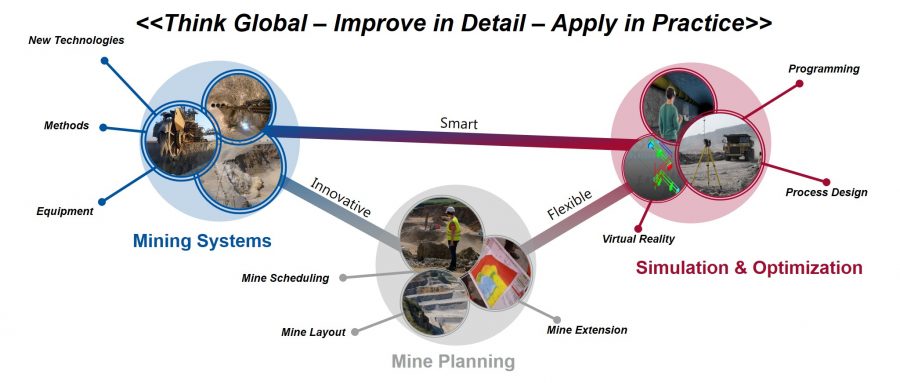 The research group 'Mining Engineering' deals with engineering questions of the entire value chain of a mine. Optimum process and planning parameters are key to reach the goal of a safe, efficient and economic supply with mineral resources. Beside the main processes of underground and open-pit mining, downstream processes such as mineral processing, sales, the use of mine sites after mine closure as well as mining-related issues in general are part of the research group's holistic considerations. Special focus is given to the constant development of existing methods as well as the implementation, adaptation and application of new technologies. The potential of simulation studies and visualisation to support optimisation and planning tasks has been verified during completed and ongoing projects and shall be developed comprehensively during future projects.
The 'Mining Engineering' research group places great value on an interdisciplinary mind-set and maintains close contact with other research groups of the institute, thus enabling it to provide unconventional solutions and their successful implementation. The basis of the outstandingly high level of communication is formed by active members of the institute who keep in touch with graduates and postgraduates working in the industry today. Due to this effort, a broad portfolio of successfully completed research and industry projects can be presented.