Excursion Alps 2002
Germany, France, Switzerland, Italy and Austri
From February 24 – March 7, 2002 the Institute of Mining Engineering I, along with 7 students and assistants, travelled during a mining excursion across Southern Germany, France, Switzerland, Italy and Austria.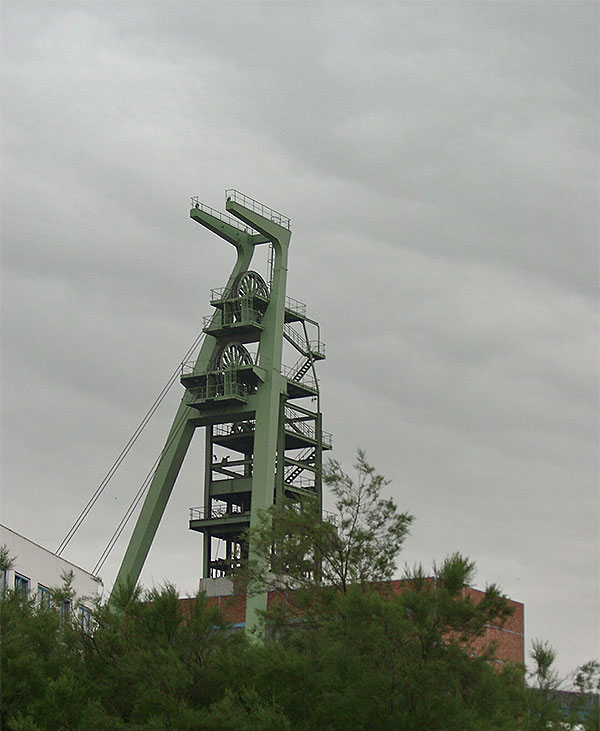 Stops on the trip
As part of the excursion, the following mining companies, universities and industry suppliers were visited:
Bergwerksgesellschaft Merchweiler mbH, Fischbach, Deutschland, Steinkohlentiefbau
Kalkwerk Gersheim GmbH & Co. KG., Deutschland, Kalktiefbau
HBL, Grube Merlebach, Frankreich, Steinkohlentiefbau
Sachtleben Bergbau Services GmbH, Grube Clara, Deutschland, Fluss- und Schwerspattiefbau
MDPA Grube Amelie, Frankreich, Kalisalztiefbau
Liebherr-France, S.A., Frankreich
Herrenknecht AG, Deutschland
BLS AlpTransit, Lötschberg Basistunnel, Schweiz, Tunnelvortrieb
Omya Italia S.p.A., Werk Sterzing, Italien, Mamortiefbau
Wolfram Bergbau- und Hütten-GmbH Nfg. KG Grube Mittersill, Österreich, Scheeliterztiefbau
Erste Salzburger Gipswerke-Gesellschaft, Christian Moldan KG, Grube Webing, Österreich, Gipstiefbau
Leube Baustoffe GmbH, Werk Gartenau, Österreich, Kalktagebau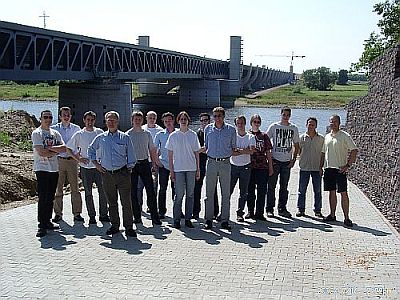 In the excursion report, you'll find an extensive review of visits, experiences and impressions that the participants were able to gain during their stay in the alps region.