Excursion Turkey 2009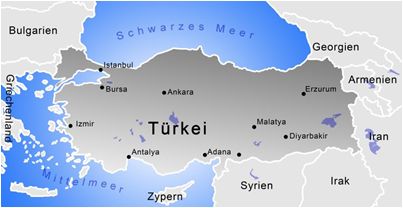 From August 04 – September 18, 2009 the Institute of Mining Engineering I, along with 12 students and assistants, visited Turkey on a mining excursion.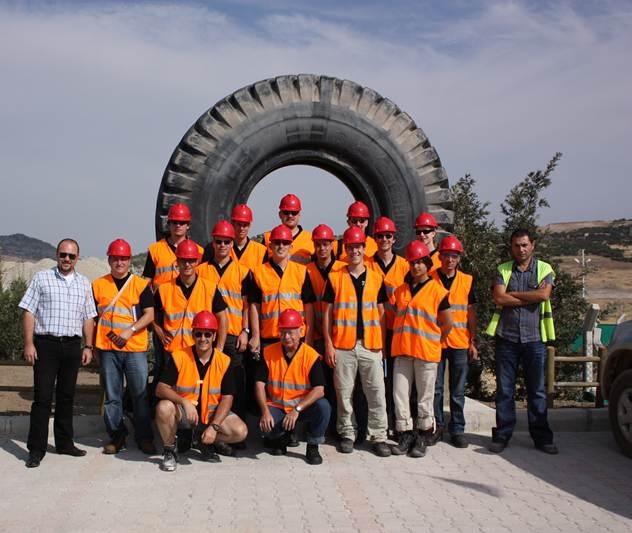 Most of the reports on the respective excursions visits were written by the students themselves. On 13 site visits, including visits to underground mines, open pit mines, two universities and to two future mining projects, the participants were able to gain a representative insight into mining and engineering in those regions.
Stops on the trip
As part of the excursion, the following mining companies and universities were visited:
SARDES NICKEL MADENCILIK A.S.
OVACIK GOLD MINE, KOZA GOLD
KISLADAG GOLD MINE, ELDORADO GOLD
LIGNITE MINE GARP LIGNITE, TKI
EMET BOR MINE, ETI MINE WORKS A.S.
DUMLUPINAR UNIVERSITY
MIHALCIK-PROJECT, ADULARYA ENERGY
CAYIRHAN LIGNITE MINE
TRONA MINE, ETI SODA
TKI HEADQUARTER ANKARA
KOZLU HARD COAL MINE, TTK
AMASRA HARD COAL-PROJECT, HEMA ENERGY
In the excursion report, you will find an extensive review of visits, experiences and impressions that the participants were able to gain during their stay in Turkey.