Market Surveys
Costumer preferences and requirements change, existing products are replaced by new ones, new providers act on an increasing competition. Therefore many markets are obtained by a hard competition. These phenomena do not only concern consumer goods, but also the minerals industry and suppliers of mining technology experience a lot of changes in the global markets!
Therefore many small and middle-class companies of the raw material branch and mining subcontractors are facing the question: Is it worth to produce under such circumstances? Where else can we sell our product? Where are the future markets for our company?
For a successful product development and placement it is important to be aware of the characteristics of the according raw material. Innovative applications will be identified in collaboration with the costumer. You have to consider to develop a new product for the costumer. This process assumes creativity regarding product innovation.
Besides developing new products meeting the markets' needs – it is also our concern to identify and evaluate new markets for established solutions and technology.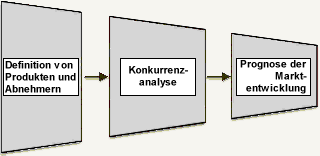 For different raw materials like shale, dolomite, basalt, construction material etc. a range of applications has been developed. Also companies searching new business fields or sales markets, contact us to determine the market situation and potential. We analyzed for example the European shale and hard coal market as well as the worldwide sales opportunities for a fixed roof support system. Current market research is done e.g. on German rock bolting technology.