Excursion Germany 2022
In August, MRE invited 8 students on an excursion to Germany to show the students the diversity of the German extractive industry. The academic backgrounds of the students were similarly diverse as the companies visited, with Sustainable Resource and Energy Supply, Mineral Resources Engineering, European Mining Course, Georesources Management, and Applied Geography courses represented. Due to contact restrictions during the COVID-19 pandemic, many students were unable to complete internships or otherwise gain insight into industry. The students were thus able to deepen their theoretically acquired knowledge in real companies through the excursion and learn about perspectives for their future. The 5 destinations of the excursion included the Rammelsberg, a historical visitor mine, the repository Schacht Konrad, the open pit mine Flechtingen, the Zielitz mine of K+S as well as the underground mine Barbara Erzbergbau.
The excursion under the lead of Prof. Bernd Lottermoser was financed by the Aachener Bergakademiker e.V.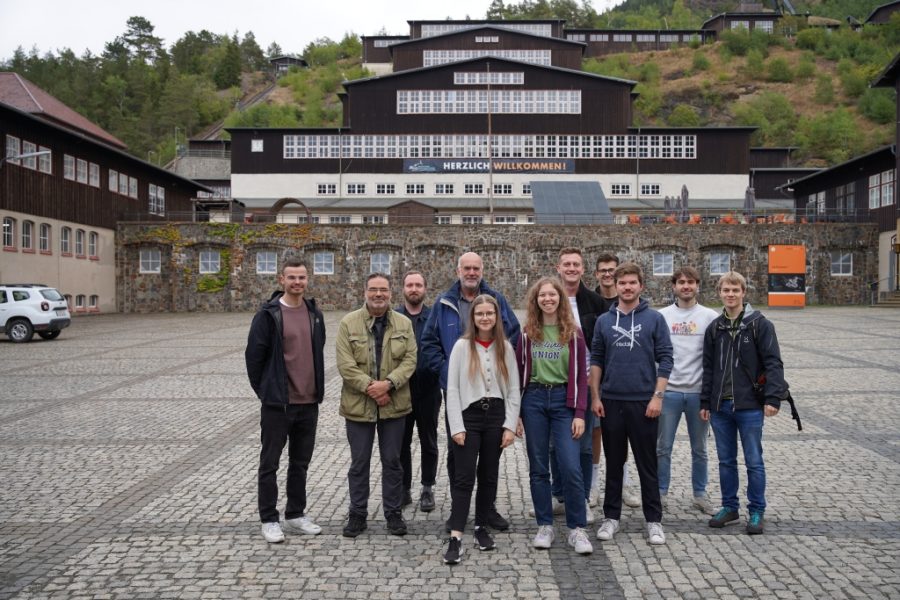 The excursion began on Sunday with the journey from Aachen to Königslutter, where accommodation was planned for the first few days at the Hotel Kärntner Stub'n. As the first stop of the excursion, the group visited the Rammelsberg World Heritage Site on Monday. Together with the old town of Goslar, it was declared a UNESCO World Heritage Site in 1992. For more than a thousand years, various non-ferrous metals such as copper, lead and zinc, as well as silver and gold, were mined at Rammelsberg.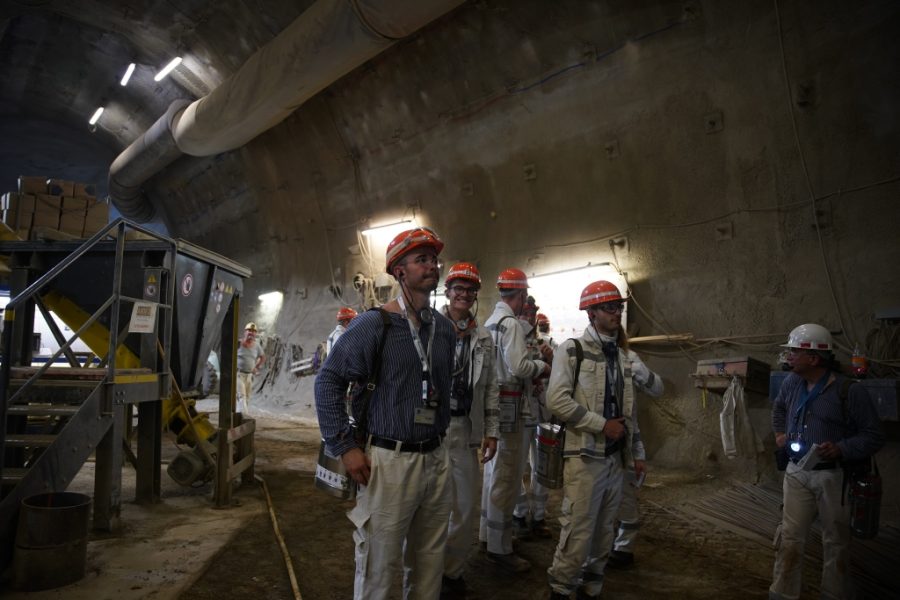 On Tuesday morning, the group visited the Schacht Konrad repository and was welcomed by the chairman of the Aachener Bergakademiker e.V. association and managing director of the BGE, Dr. Lautsch. After an introduction to the history and background of the former Konrad iron ore mine, the group took a tour of the mine and was able to view the current conversion and expansion work for the first nuclear repository for medium to low-level radioactive waste.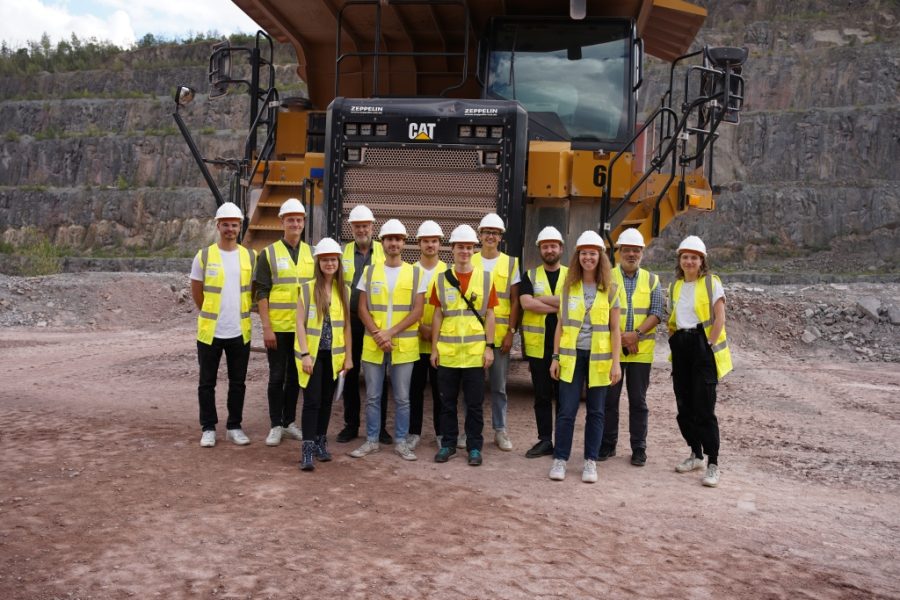 After visiting the Schacht Konrad repository, the group traveled on the same day to the Flechtingen open pit mine of NGG Norddeutsche Naturstein GmbH, which has been industrially developed since 1920 and produces rhyolite. The visit included a tour of the mine, a visit to the primary crusher and an inspection of the processing facilities.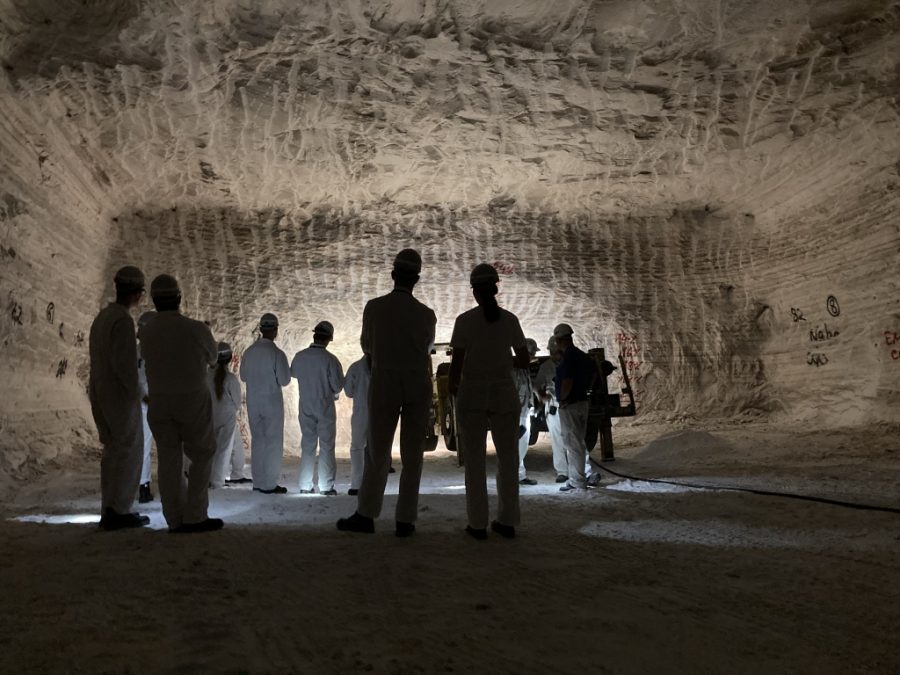 On the third day of the Germany excursion, the Zielitz mine of K+S AG was visited. The group entered the mine via shaft II, arriving at a depth of about 740 meters, various places were approached by car and parts of the extraction process were visited.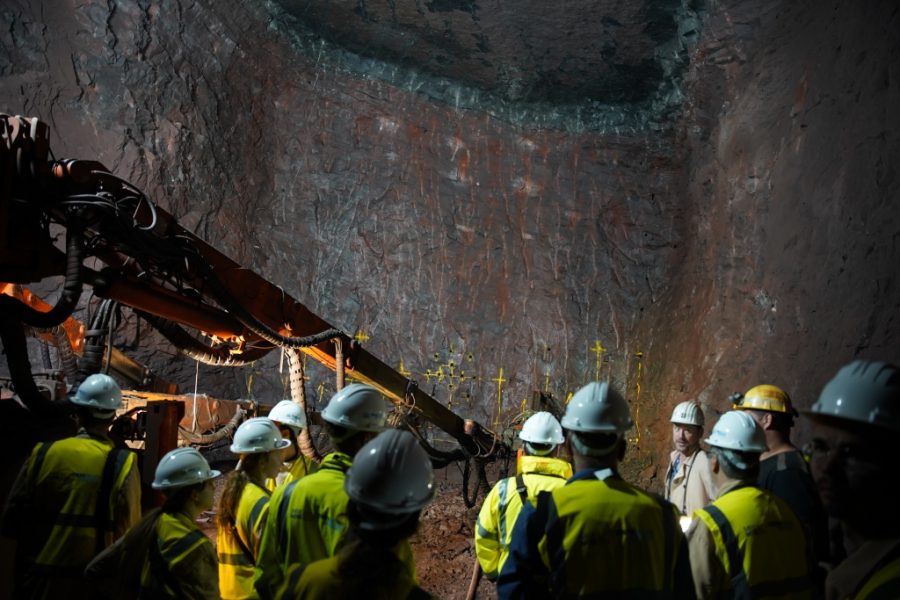 The iron ore mine Barbara Erzbergbau GmbH near Porta Westfalica was the fifth and final destination of the excursion. Since 1883, a 3 to 25 meter thick iron-silicate coral oolitic deposit has been mined underground on the northern slope of the Weser Mountains. During the excursion, the participants explored the eastern field of the Wohlverwahrt-Nammen mine at a depth of 120 meters.