MyScore
Mobility System Cooperation in Higher Education
The digitization strategy of RWTH Aachen University aims to create a modern, innovative, future-oriented university with attractive academic teaching for students.
The MyScore project enables to establish, further develop and anchor digitally supported curricula in transnational teaching cooperation.
For this purpose, course modules of the already existing virtual underground mine (VR Mine) will be further expanded and new blended learning options will be offered in cooperation with the international partner universities: Aalto University (FI), TU Delft (NL) and University of New South Wales (AUS).
The new teaching concept will be designed to enable variable content and long-term use by further institutions (international universities). One of the declared goals in the fields of mobility and internationalization of teaching is to increase the quality and quantity of study-related stays abroad by RWTH students. The existing recognition procedures for academic qualifications at various universities are mostly paper-based. Within the digitized aspects, non-standardized documents barely allow automated processes. The implementation of the EMREX infrastructure for digitized recognition procedures will be piloted within the institutes of an international course of studies in the European Mining Course (EMC). The automation and digitisation of student data would enable an optimisation of the international mobility of students.
Goals
e-Learning course (VR) in EMC

VR-supported exercises with portfolio of methods
International working group for the joint development of VR materials
Pilot application of automated recognition procedures
Project Partners
In addition to the MRE, the Academic and Research Department Engineering Hydrology and the Department of Physics are involved in the project in close cooperation with the International Office, as well as the service unit Media for Teaching (MfL).
Funding
MyScore is funded by the Federal Ministry of Education and Research (BMBF) and the German Academic Exchange Service (DAAD) as part of the International Mobility and Cooperation Digital (IMKD) program.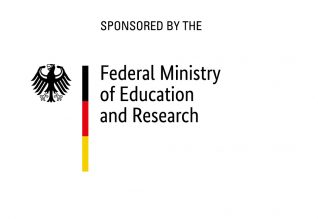 Work packages
WP1: Project management, dissemination, preparation of international cooperation and continuation
WP2: Specification of requirements; definition of learning concept, learning objectives and scenarios
WP3: Conducting test lectures
WP4: System architecture and technical implementation
WP5: Implementation in the international Master's program EMC